Protect and illuminate your environments!
HGPanel is a luminaire with WivActive technology for air sanitisation via photocatalytic light system calibrated on the visible. The illuminating surface coated with titanium dioxide has the function of performing an external photocatalysis.

It is a technology focused on the physiological and psychological well-being of man that simulates sunlight
and eliminates BLU light, notoriously harmful to the human eye, from the light spectrum of the LED source.

Coating with Doped titanium dioxide
They are housed in the panel chassis and carry out an internal photocatalysis process by sanitizing the sucked air.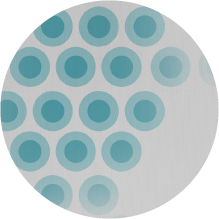 Microprismatic screen (UGR19)
The microprismatic surface in PMMA directs the light into the workplace, ensuring the absence of glare (UGR19).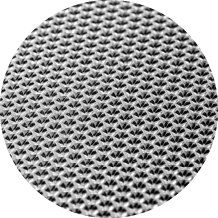 a perfect
diffusion
of light
Dimensions:
595x595x30mm
Direct Light:
3800lm, 32W, 105lm/w
Color accuracy:
3 MacAdam
Power:
32W
Color temperature:
3000K/4000K CRI90+
intenseLED+Solar 3000K/4000 CRI99+
Electrical protection:
Class II
Fire resistant:
Class F
Photobiological risk:
RISK 0
IP Grade:
IP20/IP54
Lifetime LED Panel:
50.000h L80B10
Power supply:
ON/OFF, 0/1-10V, PUSH, DALI
available on request with appropriate driver Outpatient clinics
Hospitals
Dental studios
Veterinary Cafe
Pizzerias
Restaurants Classrooms
Recreation rooms
Bathrooms
Collective spaces Gyms
Swimming pools
Locker rooms Offices
Meeting rooms
Collective spaces Kitchen
Rooms
Living room
Bathrooms
Outpatient clinics
Hospitals
Dental studios
Veterinary
Cafe
Pizzerias
Restaurants
Classrooms
Recreation rooms
Bathrooms
Collective spaces
Gyms
Swimming pools
Locker rooms
Offices
Meeting rooms
Collective spaces
Kitchen
Rooms
Living room
Bathrooms
THE CAPABILITIES OF THE SYSTEM
Discover the WITEK technology